Varn Chandola
Petition for review granted. The case of Varn Chandola meets our criteria for fiscal sponsorship. but there is no current fund-raising activity for this case.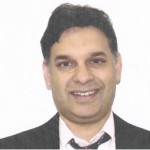 Varn Chandola and his wife Neha, Seattle lawyers, were in the unhappy position of divorcing each other while parenting a very young child. The couple could agree on little about their child, and the best way to raise her. The scales decisively tipped when Neha accused Varn of molesting the child, who had just turned two years old. Varn's access to the child was immediately limited, and always supervised. Nearly a year later, the charges were found to be unsupported and restrictions were removed. The child was better tempered at age three, as are many children. The proper step would have been to immediately attempt to repair the damage done to the accused's relationship with the child. However, the trial court shrugged off the accusation of sex abuse, saying that Neha "may have needed to precipitate a crisis in order to escape the marriage and the extended family," and approved a parenting plan in 2012 that will severely restrict the Varn's contact with his child until 2017. Although the parties (including Neha) all agreed that the charge of sex abuse was unfounded, the court rewarded the spouse who made the charge with all its fruits — the temporary arrangement that flowed from the day the charges were made was ultimately placed into effect for an additional five years.
NCRJ does not pretend to special knowledge about proper parenting, but we are very familiar with the profound, unpredictable damage caused by false accusations of child sex abuse. The world-view of the trial judge in the Chandola case that accepts such charges as a legitimate tactic should be explicitly condemned by the judiciary and by governmental agencies charged with resolving domestic disputes. Unfortunately, the Washington Court of Appeals likewise did not see the false charges as important – even though they led directly to the custody arrangements that were ultimately made quasi-permanent. We support Varn Chandola in his efforts to gain a hearing from Washington's highest court, and condemn the tactical use of such charges in divorce or custody disputes. So long as false charges lead to success, they will continue to be made.
Posted by rbchatelle on Monday, May 20th, 2013 @ 5:48PM
Categories: cases
Tags: Our Cases, Washington
No comments